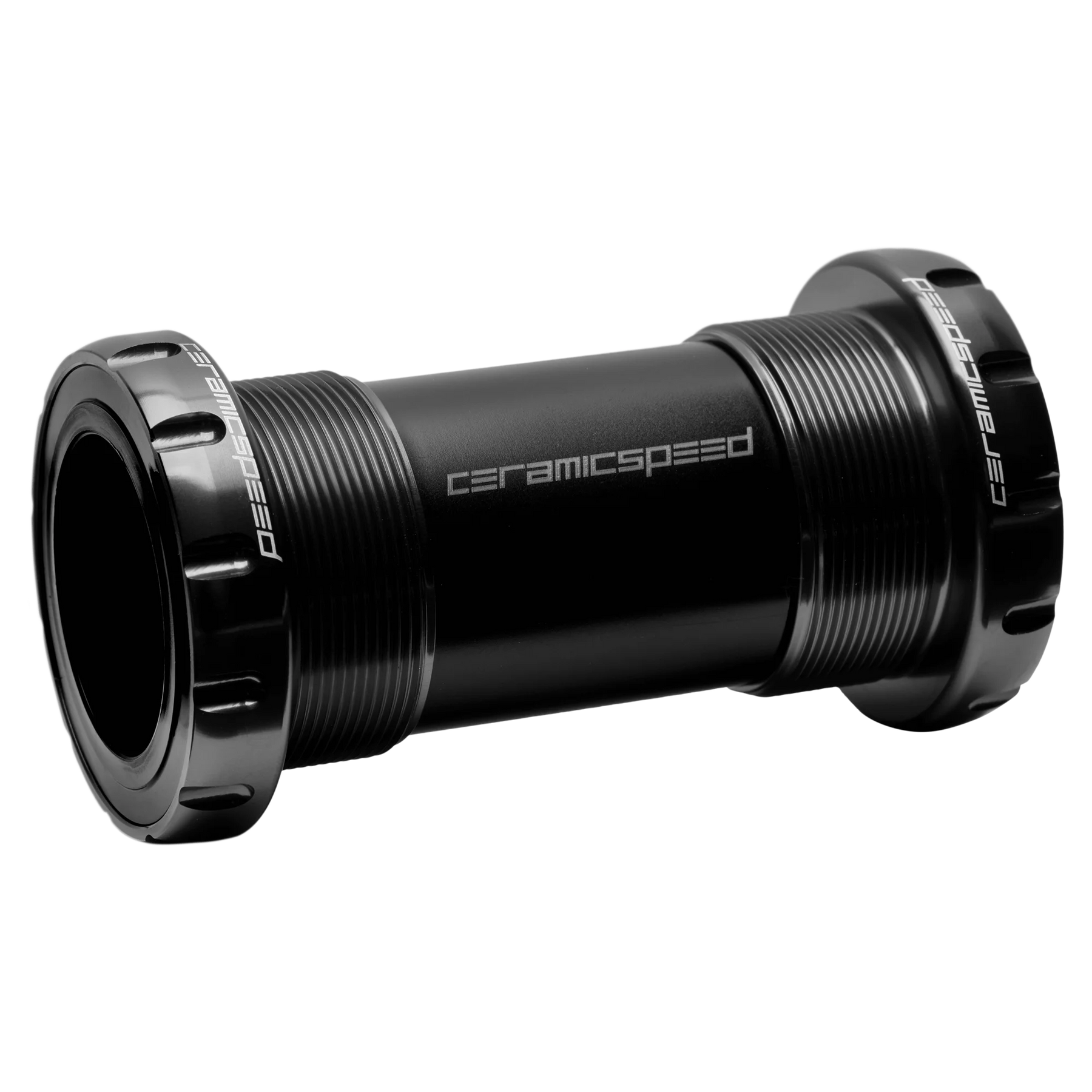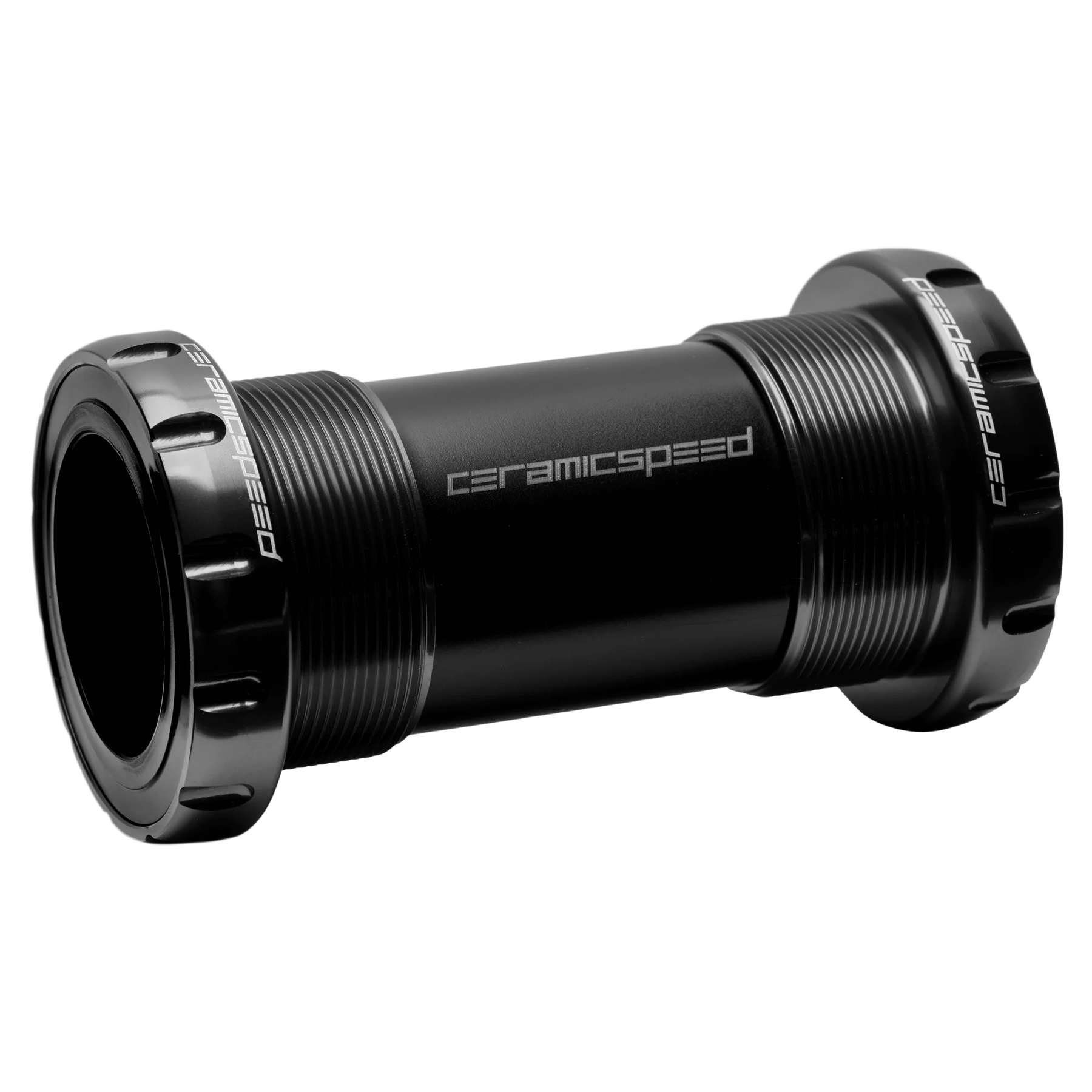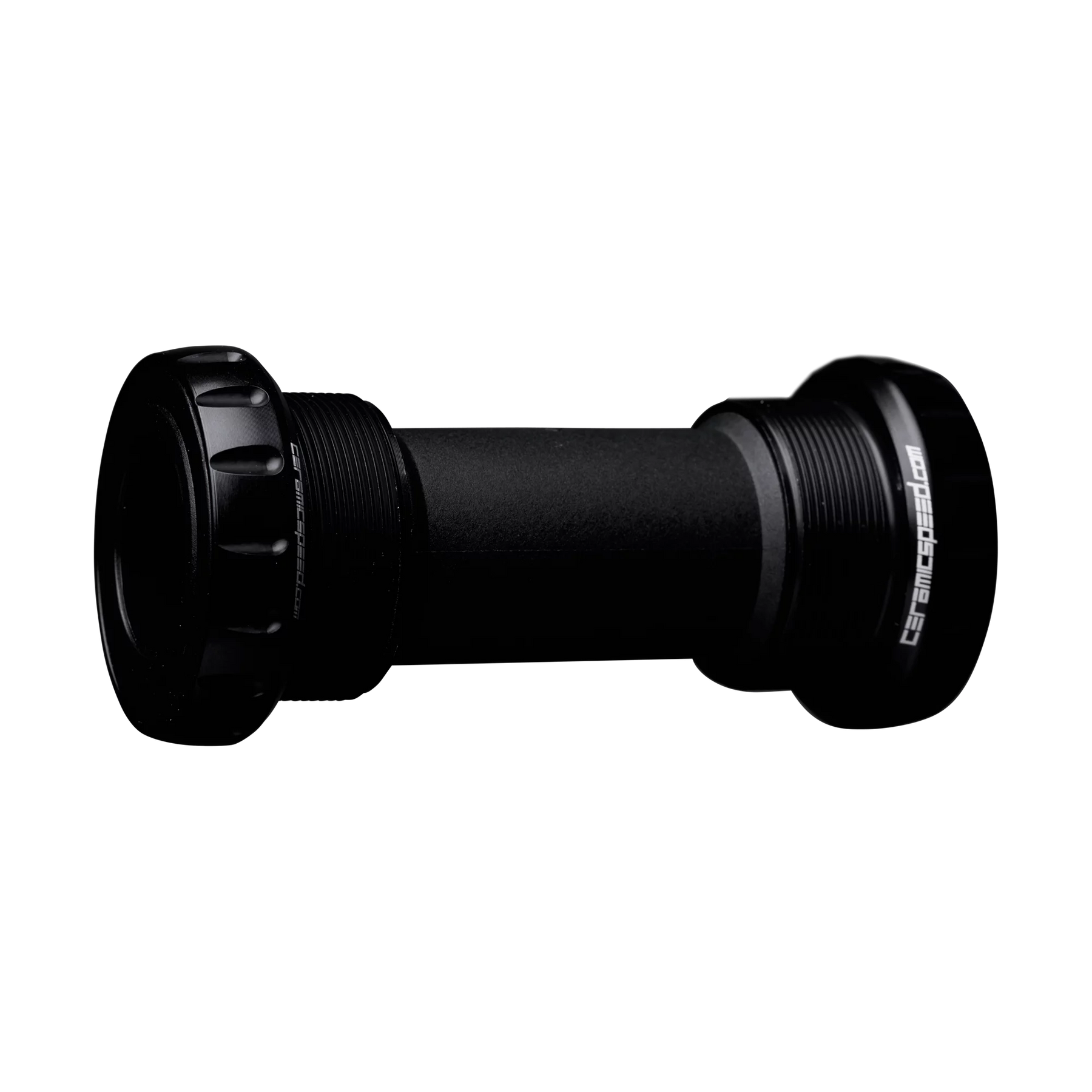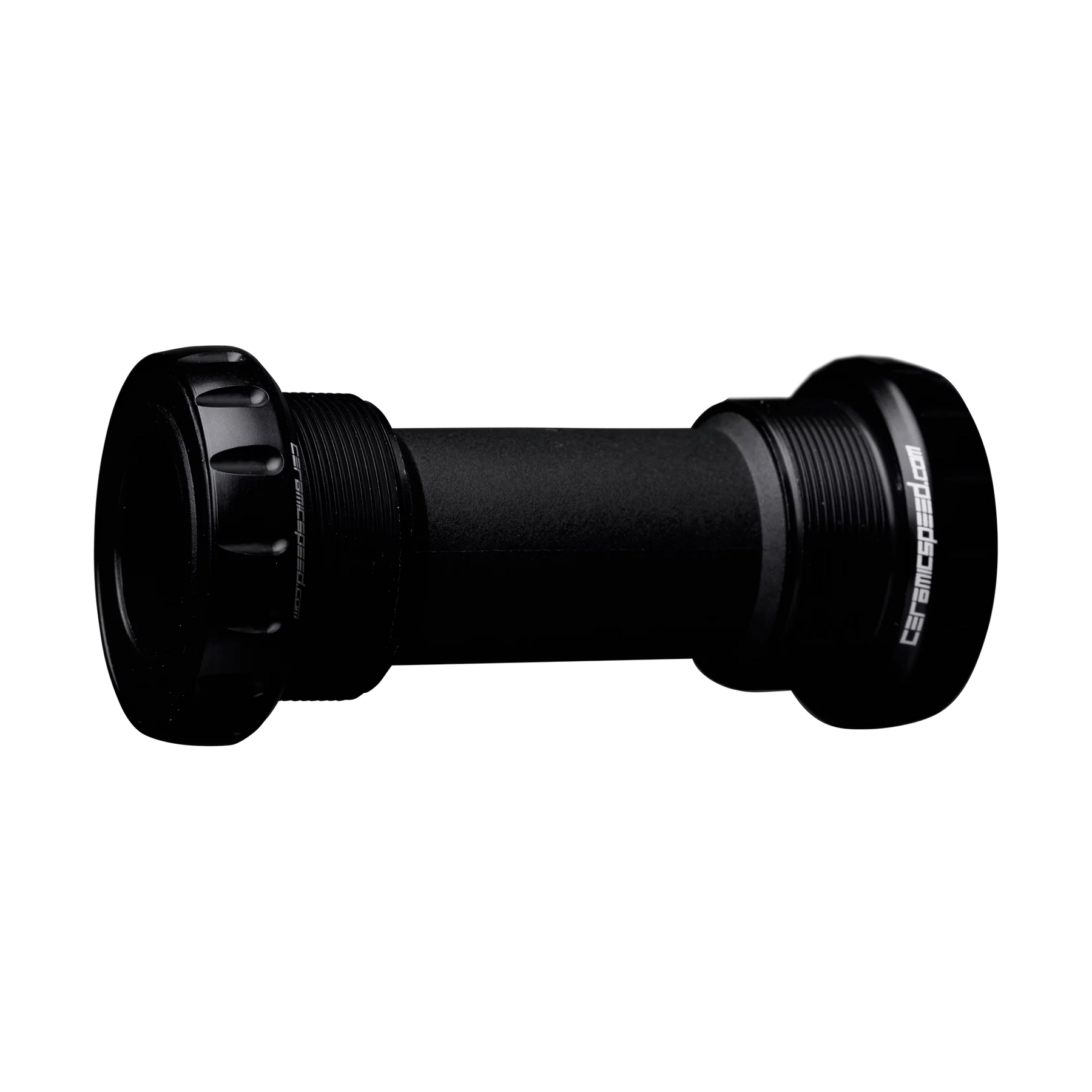 CeramicSpeed Italian Threaded Bottom Bracket
Only 1 unit left
Pickup available at Stage 21 Bikes
Please note that orders placed with local pickup will be charged California sales tax.
CeramicSpeed Italian Threaded Bottom Bracket
SRAM DUB - / Black - / Standard
Stage 21 Bikes
Pickup available, please note that orders placed with local pickup will be charged california sales tax.
23582 Moulton Parkway
#111
Laguna Woods CA 92637
United States
+19497163363
- Italian Threaded - Campagnolo UT
Italian-threaded bottom bracket shells are often found on Italian-brand road bikes. Campagnolo's Ultra-Torque crank mated to an Italian frame keeps the drivetrain in the family. The shell measures 70mm wide and has a 35mm inner diameter.

CeramicSpeed bearings are pressed onto the spindle and then installed into the cups. Those bearings comprise either Standard or Coated Bearings. Super round, super smooth CeramicSpeed balls rotate in hardened-steel races in both. The Coated version has a metallic coating laid onto the races, making them even harder and smoother, resulting in longer life and lower drag.

In The Box
Bottom bracket
2 bearings
Wave washer
All Round Grease
Sticker sheet
Spacer tube
- BSA - Shimano / Hollowtech II
BSA is another way of stating English threading; it comes from British Standard Cycle. English threading on road bikes mean a 68mm wide, 34mm inside diameter shell with reverse threading on the drive side. It's the most common threaded standard employed today. This kit works with 24mm diameter thru-axle cranks, found on Shimano, FSA, Rotor, among others.

Choose between two bearings for the cups. Standard Bearings have low drag thanks to hardened-steel races and our Ceramic balls. Coated Bearings have those same balls installed on coated, hardened-steel races for longer life and less bearing drag.

In The Box
2 threaded cups with bearings.
2 dust covers with built-in spacers.
Spacer tube.
All Round Grease.
Sticker sheet.
- BSA - SRAM Dub
The new SRAM DUB crank standard, built on a 28.99 spindle, allows for a more contamination resistant BB design, while retaining the ultra-efficient & long-lasting qualities CeramicSpeed Bottom Brackets are known for.
With an integrated dust cover for all models, a snug & secure fit that also fully protects the face of the bearing delivers exceptional performance without any sacrifices. CeramicSpeed hand-built bearings carry the load from crank to frame with un-paralleled durability & efficiency.
In the box:
2 cups with CeramicSpeed Bearings installed
2 dustcovers
4 x 1mm spacers
CeramicSpeed All Round Grease
Sticker sheet
Spacertube