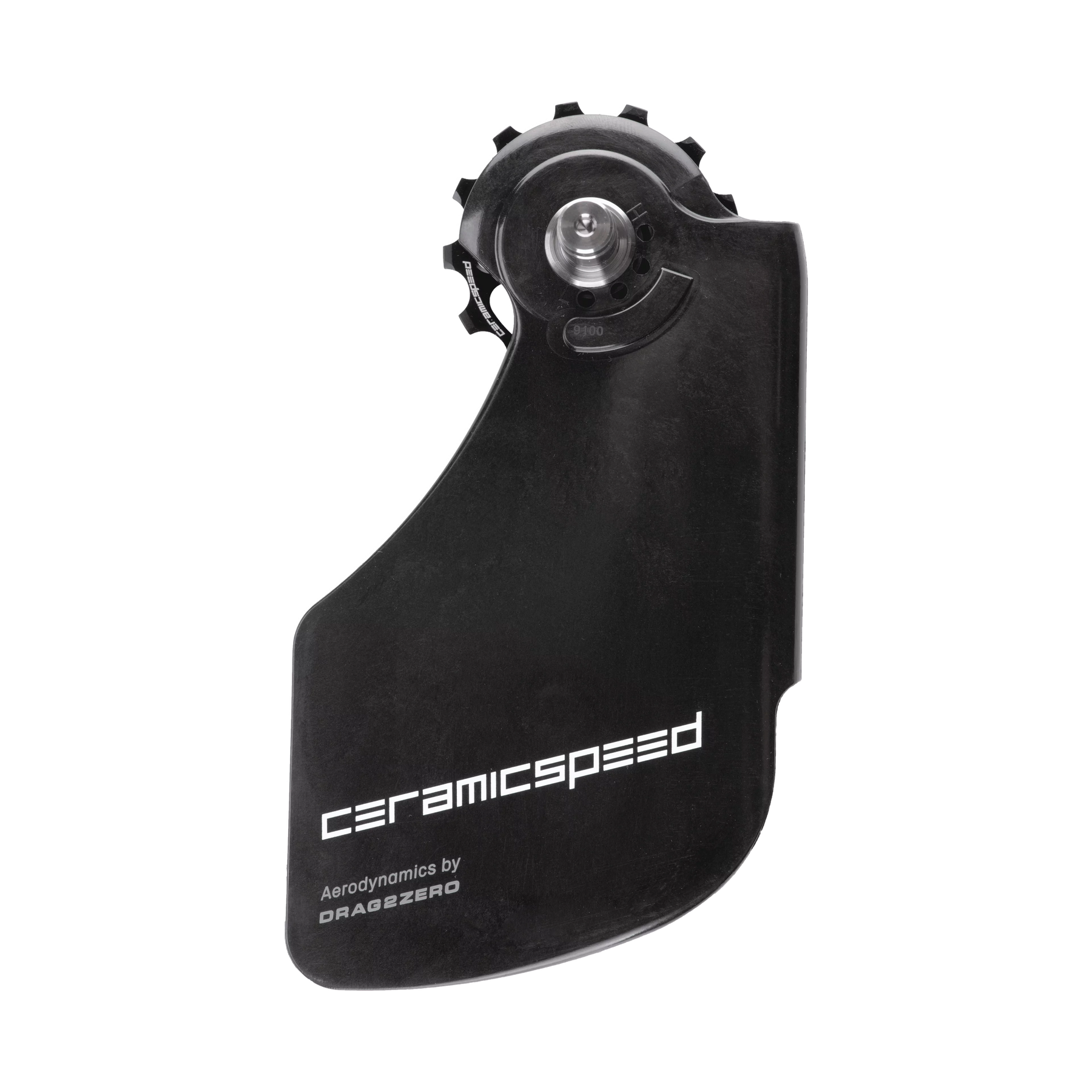 CeramicSpeed OSPW Aero - Shimano 9100 / 8000
Only 1 unit left
Pickup available at Stage 21 Bikes
Please note that orders placed with local pickup will be charged California sales tax.
CeramicSpeed OSPW Aero - Shimano 9100 / 8000
Stage 21 Bikes
Pickup available, please note that orders placed with local pickup will be charged california sales tax.
23582 Moulton Parkway
#111
Laguna Woods CA 92637
United States
+19497163363
OSPW Aero for Shimano 9100/9150 and 8000 SS/8050 SS
The world's fastest Pulley Wheel system just got faster. OSPW Aero features a lifetime warranty and is wind-tunnel tested to have 40% less friction compared to a stock derailleur, making it perfect for time trials or triathlons. 
The OSPW Aero is an industry-leading product co-developed with one of the world's leading aerodynamicists; Simon Smart and is chosen by World Champions and top athletes around the world. This OSPW system has handbuilt CeramicSpeed Bearings installed and its unique design and craftsmanship will captivate you from the first time you use it. 
The system features a 13-tooth upper Pulley Wheel and a 19-tooth lower Pulley Wheel to provide absolute optimisation of the rear derailleur and the upper and lower oversized aluminum Pulley Wheels come fitted with coated CeramicSpeed Bearings that have been perfected through years of experience.
The OSPW Aero for Shimano 9100 and 8000 has an integrated stop tower for easier mounting.
This is an updated version of the Oversized Pulley Wheel System for Shimano 9100/9150 and 8000 SS/8050 SS. Mounting instructions for both this and the older version are to be found under our Support section. 
Please note: The OSPW Aero System for 9100/9150 and 8000 SS/8050 SS is NOT compatible with Ultegra 8000-GS or 8050-GS (medium cage) derailleurs, nor with the clutch equipped Ultegra RD RX800 & RX805. Please see our OSPW X for Shimano RX800/805 for a compatible RX800 & RX805 version. For a compatible upgrade for Ultegra 8000-GS or 8050-GS please see our Pulley Wheels for Shimano, 11s NW.
Please note while there is design similarities this OSPW Aero is not compatible with the 12-speed Shimano 9200 or 8100 series derailleurs. 
The Shimano 9100/8000 OSPW Aero system is compatible up to a 32 tooth cassette for both Dura Ace & Ultegra derailluers.
Find product support here.
In The Box
Complete 13-tooth/19-tooth OSPW Aero System
CeramicSpeed Oil for Pulley Wheel Bearings, 15ml. dropper bottle