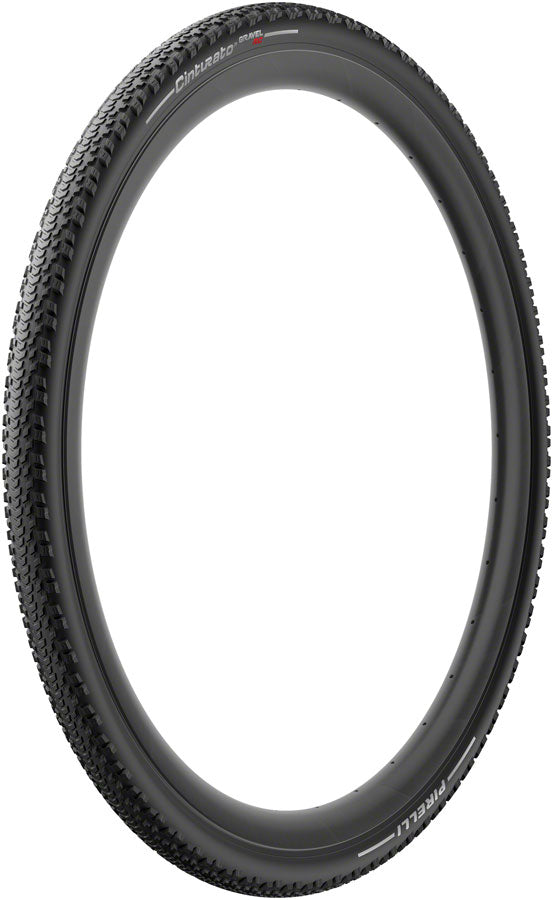 Pirelli Cinturato Gravel Tire
In stock
Pickup available at Stage 21 Bikes
Please note that orders placed with local pickup will be charged California sales tax.
Pirelli Cinturato Gravel Tire
S / Black / 40c
Stage 21 Bikes
Pickup available, please note that orders placed with local pickup will be charged california sales tax.
23582 Moulton Parkway
#111
Laguna Woods CA 92637
United States
+19497163363
The Cinturato Gravel H (Hard Terrain) is a gravel-specific tire designed for compact terrain and the hardest surfaces. The tread features low, tightly packed knobs and elevated ability to adapt to the terrain, offering a large contact area and therefore excellent feel while riding.
SpeedGRIP Compound adds features of mechanical resistance and chemical grip without compromising the rolling efficiency
High-performance tire with unique characteristics of grip in all weather conditions, be they dry or wet, plus a high level of puncture protection
TechWALL high-strength woven nylon fabric from bead to bead for added cut and puncture protection
TLR tubeless-ready aramid folding bead optimized for wide rims and lower pressure riding
Cinturato Gravel S is the gravel tire for soft and muddy terrain, its a versatile model that delivers a safe cycling experience in adverse weather conditions and on technical tracks, at the very limit with mountain biking. Cinturato Gravel S in the suggested model for those looking for a reliable tire which is easy to control and safe in every condition. Grip and safety are prioritized rather than the pure speed of racing-specific models.
Cinturato Gravel RC is the gravel-racing specific tire, derived from experience in the biggest competitions around the World and the feedbacks of PRO athletes. The tread design is inspired by the Scorpion XC RC, focused on two key features: higher average speed on straight and fast lines, improved lateral grip when off-road cornering. The Cinturato Gravel RC is compatible with hookless rims according to ETRTO 5bar/73psi max pressure limit.
SpeedGRIP Compound is a gravel-specific rubber formulation where the performances of speed and grip on and off-road are crucial
TechWALL features an advanced gravel casing with special fabric reinforcements and thicker layers of rubber in specific areas of the tire, with a cut-resistant 120tpi fabric all over the perimeter while still offering a supple ride
Designed for speed and racing
The Cinturato Gravel M (Mixed Terrain) is a gravel-specific tire designed for mixed terrain, where the surface varies between compact and unstable terrain and all intermediate types. The tread consists of knobs with average height and spacing to guarantee excellent performance on a wide range of terrains.
SpeedGRIP Compound adds features of mechanical resistance and chemical grip without compromising the rolling efficiency
High-performance tire with unique characteristics of grip in all weather conditions, be they dry or wet, plus a high level of puncture protection
TechWALL high-strength woven nylon fabric from bead to bead for added cut and puncture protection
TLR tubeless-ready aramid folding bead optimized for wide rims and lower pressure riding